Center Stage Events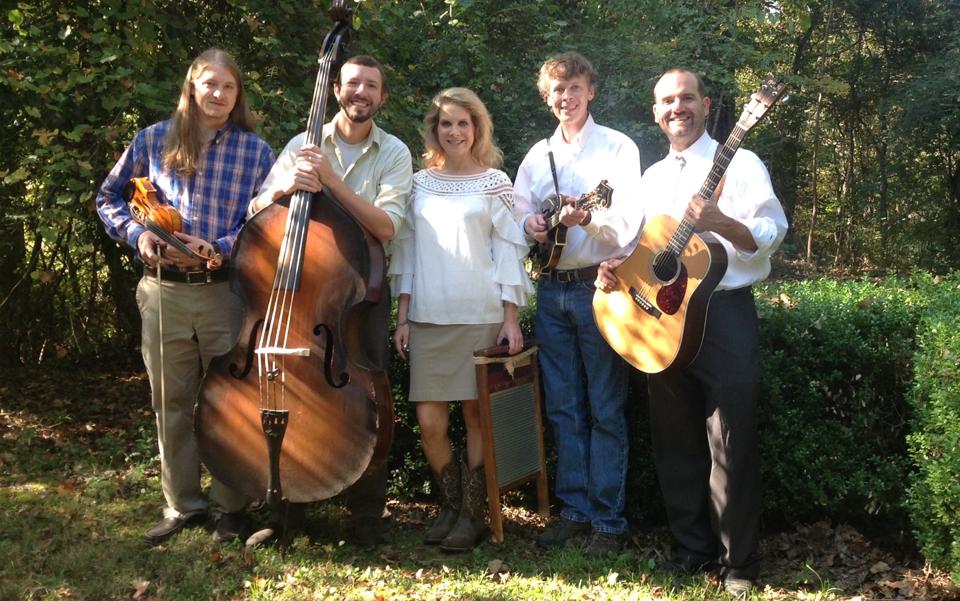 Angel Bandits
The Angel Bandits is a bluegrass group assembled as the band for New Stage Theatre's production of "The Grapes of Wrath." The band is made up of 5 singers/musicians. They became fast friends and found that their bluegrass style of old hymn music and original music written by member T.B. Ledford was sought after by area churches. They love bringing this music to people that so often touches people so deeply and makes people remember days of old. They put a modern spin on old fashioned bluegrass and love performing at area venues and events as well.
Andrew Dillon is a skilled violinist with a degree in music education who plays with many local groups including Mr. Dillon and the Jukebox, Sherman Lee Dillon and the MS Sound, and The Dillonaires. He teaches music at North Jackson Elementary.
T. B. Ledford was raised in Louisiana and has performed with many groups and musicians from all over MS and LA including the Sincere Ramblers and the Kudzu Kings. He teaches music at Meadowbrook Preschool.
Seth Morrison is from Walla Walla, Washington and grew up playing bluegrass and gospel music. He has performed with a variety of bluegrass, gospel, country, rock and folk music groups, including the renowned gospel group The Sullivan Family.
Austin Sorey is from Madison and plays for Pinelake worship at the Madison campus. A player of many instruments, he toured with Ninth Hour in the 90s.
Jessica Wilkinson is an actor and singer from the Jackson area. She is a regular actor at New Stage Theatre where she has been in many musicals including "Annie" and "Hairspray." Recent films include "Starve," "Joe Dirt 2," and "The Livingston Gardner."
---
More Center Stage Events to be Announced......
---