The Champions of Champion Hill
by
Rebecca Blackwell Drake

Sid S. Champion
1823 - 1868

The Champion family, whose roots were in North Carolina, came to Mississippi and settled in Hinds County as early as 1839. The property they purchased was located along the banks of Baker's Creek, near the old roadbed that connected Jackson to Vicksburg. Prior to the war, the Southern Mississippi Railroad, running between Jackson and Vicksburg, was constructed and the line went directly through the Champions' property. The station at Champion Hill was known as Midway since it was located half way between Bolton and Edwards stations.
One of the first Champions to migrate from North Carolina to Mississippi was Willis Champion, the father of Sidney Smith Champion. It is thought that he also went by the name "Henry" but in the 1850 census he is listed as Willis Champion. Willis was first married in Rockingham County, North Carolina, and the marriage produced three sons: David S. Champion, Sidney Smith Champion, and Nathaniel Champion. While Willis migrated to Hinds County, Mississippi, his brother, John Champion and his sister, Elizabeth Champion Smith, moved to Oktibbeha County, Mississippi. The fate of Willis' wife is unknown but when Willis moved to Mississippi with his sons, it appeared he was a widower.
Sid Champion III, grandson of Sidney S. Champion, later wrote of Willis Champion's arrival to the area: "He arrived at the port at Brownsville on the Big Black River where he purchased several hundred acres of land in Hinds County." The land he purchased would later become known as Champion Hill when it became the site of one of the bloodiest battles fought during Grant's campaign for Vicksburg.
On February 5, 1839, after arriving in Hinds County, Mississippi, Willis Champion married his second wife, Martha Ellis. They had one daughter named Laura.
On November 22, 1853, Sid S. Champion married Matilda Montgomery Cameron Champion, a divorced woman from a wealthy family in Madison County. The marriage was a first one for Sid and a second one for Matilda. At the age of 16, Matilda had married Malcom Cameron, the son of a wealthy plantation owner, and given birth to a son, John Rutherford, at the age of 17. The marriage ended in divorce. She left the infant son with his father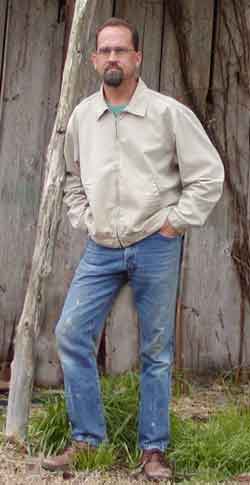 Sidney Johnson Champion

and returned to Madison County to live with her parents before meeting and marrying Sid.
The Federal Census of 1860 listed Sid Champion as a farmer with real estate valued at $9,000 and a personal estate valued at $25,405. At the time of the census, Sid and Matilda were living on the property originally purchased by Willis Champion. Listed in the census were the three children of Sid and Matilda: Mary Elizabeth Champion, age 5; Wallace Montgomery Champion, age 4; and William Balfour Champion, 11 months. Sidney S. Champion II, their youngest, was born the following year.
On March 13, 1862, as the war entered Mississippi, Sid and his brother Nathaniel and nephew, Robert Champion, son of Davis S. Champion, joined the 28th Mississippi Cavalry. They would fight together for the duration of the war before being mustered out in 1865.
Following the devastation of the Champion property in 1863 at the hands of the Yankees, the family temporarily moved to the northern part Rankin County where Matilda lived on 180 acres of land purchased as a refuge home. In February of 1864, Sid left his family at the new home in Rankin County while he continued in the war - first fighting in the Atlanta Campaign, then in the Tennessee Campaign until he was finally mustered out in the spring of 1865. Immediately after the war, they sold their property in Rankin County and returned to Champion Hill where they built a second house to replace the one torched by the enemy. This historic home, now the property of Sidney Johnson Champion, great-grandson of Sid and Matilda Champion, remains in the Champion family but is in need of repair.
To members of the Champion family, Champion Hill represents home and a parcel land that has been in the family for over a century and a half. To others, especially historians, Champion Hill represents the site of one of the bloodiest battles fought during Grant's campaign for Vicksburg. On these hallowed grounds, Pemberton's army faced defeat at the hands of Grant's powerful army. The loss set the stage for the siege of Vicksburg and sadly, for the Confederates, ultimately changed the course of the war.



---
SOURCES. Information regarding the genealogy of the Champion family from "Memoirs" of Sid Champion III, the letters of Sid and Matilda Champion, and Charlotte Miller, a genealogist and descendant of John Champion.