Mortimer D. Leggett
Second Brigade, Third Division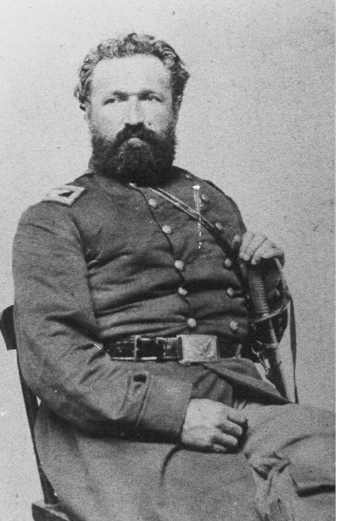 Mortimer D. Leggett
M. D. Leggett, then Superintendent of the Public Schools in the City of Zanesville, felt that it was his duty to abandon his high position of usefulness and go in defense of the flag of his country. He made an appeal to others in whose patriotism he had confidence, and who occupied positions similar to his own, but who had not, as yet, the most remote idea of engaging in the bloody conflict then going on in the nation.
He was commissioned Lieutenant-Colonel by Governor Tod, and authorized to raise a regiment to be known as the SEVENTY-EIGHTH REGIMENT OF OHIO VOLUNTEER INFANTRY.
Later commanded the 2nd Brigade, Third Division of the 17th Army Corps, of which the 78th was a part. He was brevetted a Major-General.