Tour Champion Hill Battlefield
with Sid Champion V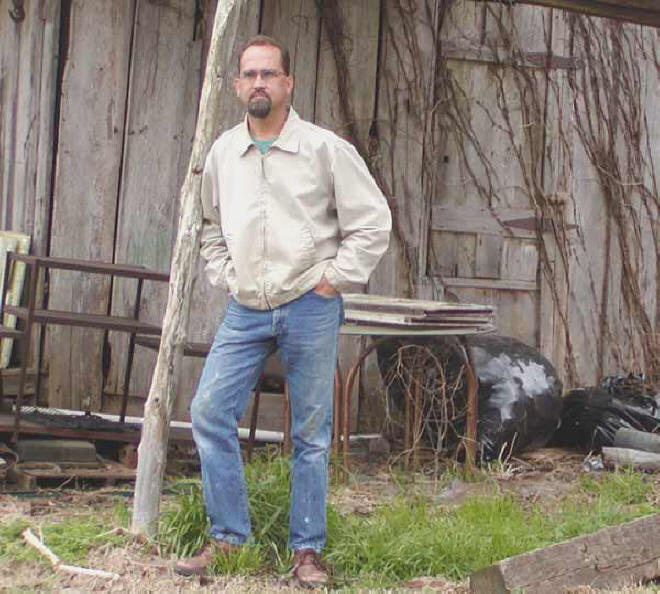 Tour of the Champion Hill battlefield with Sid S. Champion V, the great-great grandson of Sid and Matilda Champion who settled on the land as early as 1853.
Visit the site of the original Champion House built along the Jackson - Vicksburg Road in 1853-1854. The house was later burned in July 1863 only days after the fall of Vicksburg.

Walk the sunken Old Jackson Road to "The Hill of Death" where so many soldiers, Confederate and Union, fell in battle. In the Official Records, Union General Alvin P. Hovey, Twelfth Division, Thirteenth Army Corps, wrote, "I cannot think of this bloody hill without sadness and pride. Sadness for the great loss of my true and gallant men; pride for the heroic bravery they displayed. No prouder division ever met as vastly superior foe and fought with more unflinching firmness and stubborn valor. It was, after the conflict, literally the hill of death; men, horses, cannon and the debris of an army lay scattered in wild confusion. Hundreds of the gallant Twelfth Division were cold in death or writhing in pain, and with large numbers of Quinby's gallant boys, lay dead, dying, or wounded, intermixed with our fallen foe. Thus ended the battle of Champion's Hill at about 3 p.m., and our heroes slept upon the field with the dead and dying around them." From this site some of the burial pits can be seen.

Visit "The Crossroads," Baker's Creek, and General Tilghman's Monument.

See the ruins of the second house built by Sid and Matilda after the war. The modest house was built along the Southern Railroad - near the railroad stop known as Midway Station. Located on the grounds of the second Champion House is the family cemetery which holds the graves of Sid and Matilda Champion as well as two of their beloved sons. Also on the grounds of the Champion House is an old mush pot used to make soup for the soldiers.

View the memorial to Margie Bearss, wife of Edwin Cole Bearss, situated under the old Crepe Myrtle tree within sight of the family cemetery. The memorial was placed by the Champion Heritage Foundation in 2007 as a reminder of Margie, the Matriarch of Mississippi History who gave so much of herself - not only to Mississippi history but also to the preservation of Champion Hill.

Rest in the shade of the Crepe Myrtle and hear Sid Champion V read excerpts from some of the Civil War letters written by his great-great grandfather, Sid Champion. On occasion, Rebecca Drake will accompany Sid to read portions of the letters written by his great-great grandmother, Matilda Champion. The letters are tragic and portray a couple caught in the ravages of war.
Bring bug spray with you when you come as well as plenty of cold drinks. Wear comfortable shoes and don't forget your camera.
$100 per person (minimum of 2)
Call 601-316-4894

< Click here to see the Vicksburg Campaign Trail map and information >
---
Tourists Comments
< Click here to share your comments and pictures after touring Champion Hill >
Lucreal Curry & Family
Florida
Thanks to Mr. Sid Champion V for the kindness that were shown to my family during our September 2021 tour. As descendants, we were most honored, to explore the history of Champion Hill Plantation, to connect with our descendants. Descendants that lived on Plantation in the early to middle 1900's. The tour provides a historical oral and imaginary images of the history of Champion Hill Plantation.
Mr. Sid Champion V is very knowledgeable about his family genealogy history and their heartfelt sacrifices during the civil war. Our family tour took about four and half hours, which we were well prepared for. In additional, we had the honor and privilege of speaking to oral historians Mr. Johnnie Lewis (Champion Hill Lifelong Resident), and Mayor Lawrence Butler who provide knowledge that assisted me with my family genealogy research.
As, Mr. Champion V, our tour guide, provided history of the battle of champion hill; we stood at the observation plaques overlooking the battle field, Mr. Champion V, made the civil war battles come alive with the positions of each General and their battle plans. In additional, we also captured more memories about the Mississippi Blues that was Henderson Chatmon Family Historical Marker in Bolton, Mississippi. These descendants were famous for their contributions to the Mississippi Blues.
Recommendation: Definite a bucket list item for history buffs.
Bradley and Kellie Dillard
Tupelo, Mississippi
Sid my son and I had the absolute best day with you! We are both lovers of any Civil war history. This tour was very informative and you are such a gracious host. We are planning to do your trip day tour this Fall. Keep up the good work!!!
Matt Reed
My wife and I had the pleasure of meeting you Monday a week ago while we were wandering around the backroads looking for the markers, routes, etc. for the Battle of Champion Hill. You invited us on to your property, took us to the Coker house, and provided us directions to the Battle of Raymond site.
I just wanted to drop a line saying THANK YOU! That experience was the highlight of the vacation for me. Now that we're home I'm going to double-down on reading about the Vicksburg Campaign, and especially about the Battle of Champion Hill.
As I mentioned last week, I'm starting a Civil War Club in Gunnison, Colorado. We have eleven members right now. Our inaugural meeting has been cancelled because of the coronavirus, but we look forward to meeting soon. Perhaps if we get organized enough we can invite you up to talk, and take you fishing in one of our world-class trout streams.
Thanks for all you do, and for being so generous with your time and knowledge. Have a good one!
---
Laural Tucker
We recently toured Champion Hill with Sid five. We found the tour very informative and delightful. Enjoyed the tour and the hospitality that Sid provided.
I have recently discovered that I had a relative that was captured at Champion Hill. Private Jacob Rushing was listed in the 33rd regiment, Mississippi infantry company D Franklin Guard. My internet research shows that the regiment was assigned to Featherston's Brigade, Loring's Division in 1863. Private Jacob Rushing was captured during the Battle of Champion Hill and shipped to Maryland. He died of starvation and is buried in a mass grave in Point Lookout Confederate Cemetery, Maryland, USA Private Jacob Rushing is related to me as we share the same g-g-g grandfather Matthew Rushing 1760-1840.
---
Theresa Saros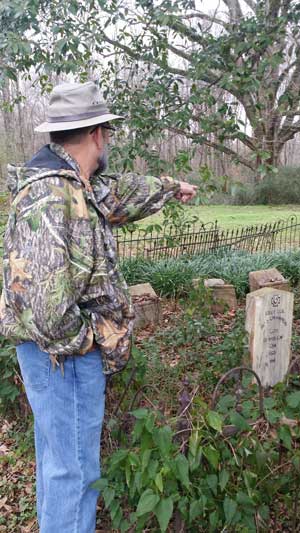 Just finished this tour with Sid Champion V. This is a very informative, interesting and fun tour. I'll admit I had hesitation about taking this, but it was well worth our time and we learned a ton of information that we never would have known. Thanks for the tour and I hope my picture attached does you justice.
---
Mark Hilton
Montgomery, Alabama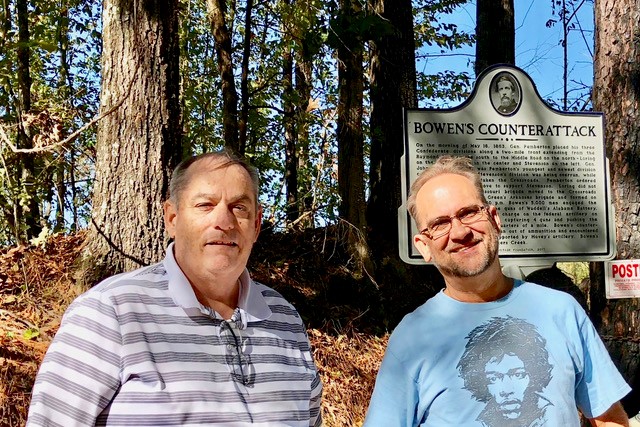 I was on a visit to photograph historical markers around Champion Hill and had parked my car near the intersection of Billy Fields Road and D.J. Johnson Road. There was a truck already parked there. I got out to photograph the two historical markers, along with the National Historic Landmark plaque.
Right then Sid Champion V came along and I said to him "I know you." I really only had seen his picture on the web and had read a lot about Champion Hill and his family. We started talking about the "Hill of Death" and he then drove me in his truck up near the Hill and we walked up the hill, all along Sid was telling me the history of the area where we were walking .
---
It was my luck and honor to meet Sid this way and be able to hear first hand about his family and the battle. A bonus was I was able to photograph the "Hill of Death" historical marker that I thought I would never get to see. Much appreciation to Sid for sharing his time and knowledge of Champion Hill. He is truly a gentleman!!
---
Joanne Farris
We appreciate Sid Champion V for the informative, wonderful tour of Champion Hill Battlefield! My husband and I thoroughly enjoyed our private tour! The time of the tour was not rushed, questions were answered, and we left with a deeper understanding of this Civil War battlefield named Champion Hill. We highly recommend this tour to anyone that is interested in Civil War battlefields. Time and money well spent!
---
Bobby Dover
La Porte, Texas
I visited Vicksburg for the first time from 2/9-2/13/2017. Mid-afternoon on 2/10/2017, I called Sid Champion V from the NPS park in Vicksburg to inquire about the tour. At 8:00am the next morning, I was meeting him to begin the Tour. It was just me and him and I was very grateful to him for accommodating me at the last minute. I had been reading Tim Smith's book about Champion Hill, and was about three-quarters finished, in anticipation of maybe getting a chance to go to Vicksburg and visit Champion Hill. Sid's tour came highly recommended to me by some other Civil War enthusiasts that I am acquainted with. It was a cool, cloudy and slightly breezy day. Great day for the Tour.
Awesome is the word. Thoroughly enjoyed Sid's story of his family, how they came to acquire and re-acquire their property, the horrendous battle that was fought there and the aftermath. Walking the grounds, much of it now just like it was during the war, was a humbling and moving experience. Hallowed ground. I was fully cognizant of how many men fought and died there, some of whose names and current whereabouts are known only to God and that I was where few now get to go. I am very grateful that the land is still owned by the Champion family and that Sid and the Champion Heritage Foundation make it available for folks like me. I very much want to do the Tour again some day and get some friends to go too. It's a lot of information and visuals to absorb in 4 hours but well worth it. I'll never forget it.
---
Micki Downey

We really enjoyed your tour last Monday. Thanks again. While we were there, you asked that Randy register on your web site. We've both looked and can't find a place to do that. What are we missing? Martin was Randy's gr-gr-grandfather.

Also, Martin Downey does not appear in your partial list of casualties. Can we get him added? Here's his info: Martin Downey enlisted as a Private in Co. G, Ohio 56th Infantry on Nov 8, 1861. He was promoted to Full Corporal on Apr 17, 1862 and died May 16, 1863 at Champion's Hill. We initially found this information in a database "Military Records of Individual Civil War Soldiers" and then confirmed it with his pension records.

Finally, at some point I had found the attached photos on-line. I don't know if you have these. Do you have any comments to add to them? They don't show much, but do give a feeling of what the terrain looked like at the time.

Thanks again
Webmaster Note: Martin Downey was added to the listing of the killed at Champion Hill. Thanks for the information on your relative.
---
Margaret Elizabeth "Betty" (Gates) Finley
Gordon Doyle Gates, MD
My name is Margaret Elizabeth "Betty" (Gates) Finley and my brother is Gordon Doyle Gates, MD. Our great-grandfather was Thomas Jefferson Gates who was a member of the 15th Mississippi Infantry, Company G, which participated in the battle. His Confederate Civil War records show this likely to be true because he was present for the period of May-June 1863. However, his compiled records do not show where he was between January and May 1863 but the family stories indicate he was present during the battle.
We are very thankful for the work your organization does to provide information concerning the Battle of Champion Hill. Sid's tour was most interesting and informative, We are so grateful to him for taking the time to provide this service.
---
Shannon Cockrell
Jackson, Mississippi
Mr. Champion,
It was a pleasure meeting you on my husband's birthday tour of Champion Hill this past Sunday, May 5. Discussing his lineage of his grandmother June Champion.
Plus actually walking the battle field where his great-great-great grandfather General Francis Marion Cockrell lead his brigade at the Cross-Roads. But, I think we lost the two youngest Cockrells -- Bryndon and Bailey at the crossroads.
We thoroughly enjoyed the tour, your knowledge of the battle, your time and your kindness. I am requesting 3 medals [presented to descendants of the battle at the May 18th, 150th Anniversary Event] -- Jason Cockrell, Bryndon Cockrell and Bailey Cockrell We will see you soon! And thank you again for your time!
Regards,
Shannon Cockrell, Owner
Ole Tavern on George Street
416 George St.
Jackson, Ms 39202
---
Melissa Allin
Comanche, Oklahoma
My excitement at being able to tour the various battle sites in Mississippi was at the level of a child being told they were about to go to the candy store. My gg-grandpa and his 3 brothers were in Pettus' Flying Artillery and my g-g-grandma's 1st cousin was the lone survivor in their family who were members of the Missouri 5th Infantry. There had originally been six men of the family in that elite fighting group, but by the time Grand Gulf and subsequent Mississippi battles took place only one man of the family was left to endure the hardships all the way through the fall of Vicksburg. It would take two generations before these two families – one from Missouri and one from Mississippi – to meet when my grandpa and grandma were married. However, they were both fighting in Corinth, Port Gibson, Champion Hill, Big Black and the siege of Vicksburg. So this trip meant so much to me.
What I never anticipated is that the four-hour tour my husband and I were to take with you of the Champion Hill and battle and Big Black River sites would surpass the experience at Vicksburg Military Park. The tour you gave us was emotional, SO educational, relaxed and the most enjoyable experience we had on our 4-day trip to Vicksburg and surrounding areas. I so enjoyed hearing the story of how your gg-grandpa and gg-grandma met, and how their lives were collectively and individually affected by the war raging around them. The book with their letters to each other will remain a valued addition to my Civil War collection for the rest of my life.
Thank you for what you are doing. Your foundation's memorializing of these hallowed sites, where so many brave men from both sides laid down their lives, suffered hardships and life-long wounds, and watched their friends, comrades and family members fall at their side, is so appreciated.
I cannot stress enough how much I URGE others who truly want to learn of the Civil War battles in Mississippi to make sure they include your tour in their visit. It is priceless, and an experience they will NEVER forget!
---
Mark Allin
Commanche, Oklahoma
I wanted to take a moment and send a very genuine THANK YOU your way. My wife, Melissa, and I thoroughly enjoyed the tour you guided us on May 26, 2012. While the tour of the battlefield(s) itself was breathtaking, your amazing knowledge of the history brought it all to life. The story of your family alone is worth the price of admission. My wife has been researching her family's history relative to the war between the states and learned that it collided with your family's history during the battle of Champion Hill.
Being able to walk on the very battlefield her g-g-grandfather fought on was an ephemeral experience made complete by your engaging and hugely insightful oration. I would strongly urge anyone who is interested in the War Between The States to take this tour, you won't be disappointed and you will walk away with more knowledge about the war and the battle of Vicksburg than your history teacher has.
---
Marty and Chris
Colorado Springs, CO
Thanks to Sid for a very interesting and informative tour of the Champion Hill Battlefield in early May 2012. We wanted to visit this Champion Hill battlefield because my great-grandfather's regiment, the 26th Missouri volunteer Infantry fought there and Champion Hill is more and more seen as the decisive battle of the Civil War. Sid really knows the details of the battle and the terrain and took the time to give us a very detailed tour. It was three and one-half hours very well spent.

---
Ron Silver
Oregon Episcopal School
Portland, Oregon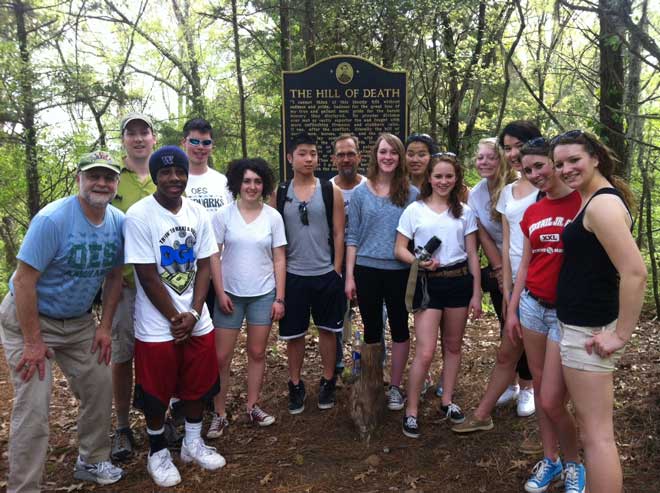 STUDENTS ENJOY TOUR - 10th and 11th grade students from the Oregon Episcopal School, Portland, Oregon tour Champion Hill. This was a pre-Spring Break field trip entitled "Civil Rights, Civil War and the Blues: Mississippi." The students really enjoyed Sid's storytelling.
Thanks,
Ron
---
Paul Maslak, Irvine, CA
Sam Maslak, Vail, CO
Marg Hedstrom, Raleigh, NC
Sid Champion took my brother, sister, brother-in-law and me on a terrific 3-hour tour of the Champion Hill battlefield. His background as a teacher enabled him to bring alive for us the military incidents as well as his own family lore connected with every historic location.
In our case, we had three forebears under General Grant's command who fought together only one time during the War between the States: at Champion Hill. In the recollections that they handed down, two said that Champion Hill was personally the hardest fought of their military service. The third was killed in action with the 24th Iowa during its push against the Confederate cannonade at the crossroads.
Sid helped us understand what the dreadful experience of the battle had been for our ancestors and for the nation. We highly recommend Sid's tour.
Below are a May 1863 sketch of the battlefield by Lt. Henry Otis of the 20th Ohio and a photo of the same locale in October 2011.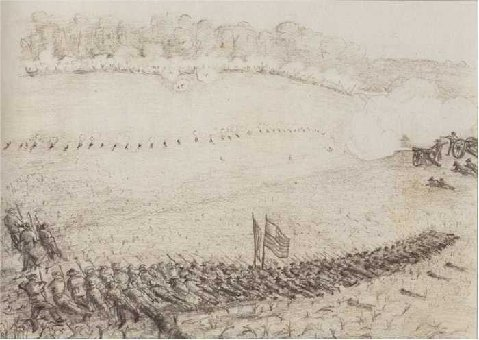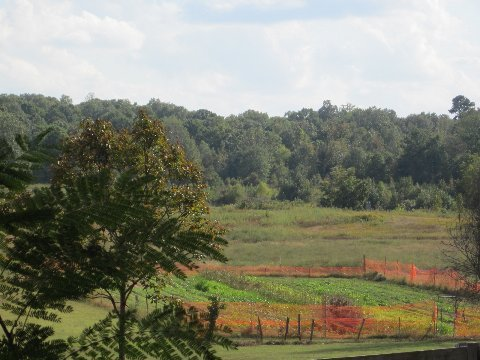 ---
Brett and Machelle Hinton
Byram Mississippi
My mother and I went and took Mr. Champions tour this weekend and I just want to say it was the most in depth Civil War tour I have ever been on. I had Mr. Champion as a music teacher in grade school and most of the time instead of learning music he would be teaching history.
In 2002/2003 he opted to give me a tour of his land but we got rained out. Almost 10 years later I finally took the tour and it was amazing. My great great grandfather and his brother served in the 15th Mississippi Infantry, Company I and was in the Battle of Jackson and was part of General Joe Johnston's army at the time. Johnston was in route to aid Vicksburg and Pemberton but halfway there decided to turn back.
The tour was everything we anticipated, very detailed and met some new friends there too-- Mr. Champions cats Inky and Smudge who love to perch on the tombstones in the Champion family cemetery.
Mr. Champion -- I am looking forward to seeing you again and looking forward to another tour soon. Thank you for the experience.

---
Sue Dempersmier
Mt. Vernon, Indiana (hometown of General Alvin P. Hovey)
After learning that my Great Grandfather had been severely injured in the Battle of Champion Hill, my dream was to someday visit this battlefield. My grandson, Nathan contacted Sid Champion and made arrangements for the tour. We were taken to the site of the original Champion Home/Field Hospital, where my great-grandfather was probably treated. We toured the Hill of Death and could imagine the intense fighting that took place there. The hill is now a serene and peaceful, almost spiritual setting. We were directed to many other battle sites along the way as we drove to the Coker house, and finally to the Black River Bridge site. Sid is so enthusiastic about his historic tour that you feel as if you are a "first-hand" witness to the battle.
Thank you Sid (and Nathan) for making an old lady's dream come true.
---
David Bailey
North Carolina
I took the tour on 7-31-2010 and enjoyed it very much! Mr. Champion was very informative and took me around to the different sites associated with the Champion Hill battle. I would highly recommend the tour. No trip to Vicksburg and surrounding civil war sites would be complete without a walk up the "hill of death".
Thanks for the tour!
---
Dave Mosbruger
Phoenixville, Pennsylvania
My wife and I took Sid's tour earlier this month as part of a Civil War road trip (my agenda, with my wife bearing up as well as she could). We met Sid at a gas station, filled the tank, and followed him to the first stop, the site of his g-g-grandparents' original home during the battle. Sid asked what we were most interested in and my wife quickly said her interest was more in the people, whereas mine was in the battles. Sid accommodated both of us, with descriptions of what happened from the time Grant's forces crossed the Mississippi near Port Gibson through the engagements at Raymond, Jackson, Champion Hill, and Big Black River. He also gave descriptive accounts of what went on during the battle and how it affected his family; e.g., the home being used as a hospital and the dining room table as an operating table. He took us to the home his great-great-grandparents built after the war, now in disrepair and soon to be demolished. He pointed out the family cemetery and the copper kettle in the yard used by the Union cooks during the battle. Sid told us we would be passing an excellent view of the hill itself on a section of road we were traveling, and slowed his truck so we would know to stop for a photo. We then drove to the access point and walked the old Jackson Road to the Hill of Death. Aside from the weather (hot and humid), this stop caused my wife the most consternation. Sid said we had about a quarter mile hike, reached down to pick up a stick, and started talking about the three types of poisonous snakes in the area. My wife, like Sid, was wearing flip-flops. She was highly relieved to see Sid was using the stick to clear spider webs along the trail, not to ward off hordes of ravenous cottonmouths!
Sid also took us to the Coker House, another battle witness now undergoing refurbishment, and to the site of the Big Black River Bridge battle. Although we never saw a snake during the tour, we did see a distant crocodile in the river from this location.
Sid is accommodating, full of information, tells an interesting story, and is enthusiastic about sharing information. I was very happy I took his tour and my wife also enjoyed it. I hope to return with my sons some day.
---
Carolee Kuchirka
Ridgeland, Mississippi
Thanks so much for the time you took to show us around the battle area. I had no idea that the tour would be so comprehensive. After our tour we got out our Delorme map and traced where we had been so that we could remember it all. I was sorry not to have seen the house built after the war but brother Mark told me that he told you he wanted to go to the Big Black instead. Had I heard that conversation I would have put in my 2 cents. However, I have a friend who also wants to tour with you so she and I will make another trip. Of course, a second tour will not hurt me as there is so much to see and learn. You are an excellent tour guide and, of course as it is family history as well, very committed to your topic. We were well pleased.
I look forward to seeing you again soon. Thanks, again.

---


Kirby Smith
Barrington, Illinois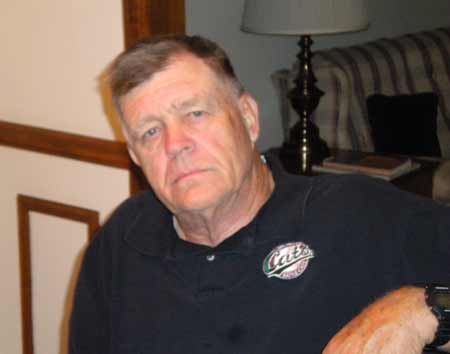 Thank you for your courtesy in showing us around your family's historic Champion Hill.
This tour was especially meaningful to me because my great great grandfather General John E Smith was involved in this action. It is also quite possible that my other great great grandfather, Dr. E D Kittoe was involved as well in treating the wounded.
Your knowledge and ability to present the historical facts of the battle of Champions Hill is outstanding. I've been on other tours and I feel that this gave me a better description of the actions of Logan's Division and John E Smith's brigade during the battle.
---
Lee Warren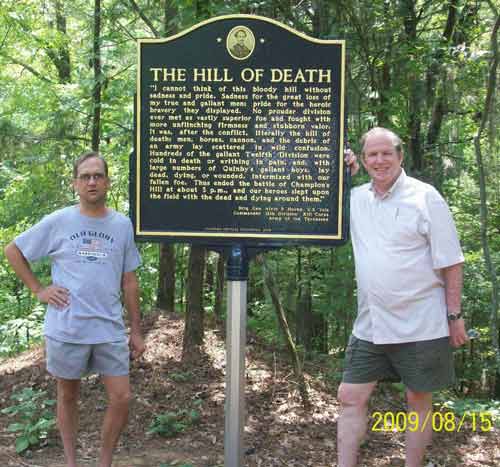 Marietta, Georgia
Thank you so much for your hospitality in showing Miss Alma and me around your family's Champion Hill Battlefield. It was inspiring for us to retrace the footsteps of our fore fathers in Mississippi and to feel their presence remaining still from that historic struggle.
Here below is an excerpt from our family hero's 37th AL Infantry unit records which augment the stories you related about the events surrounding Champion Hill, perhaps the most important battle in the War of Northern Aggression. Grand Pa, Robert L Phipps, Commanding Co A, 37th AL Inf. perhaps met your g grandmother, Matilda Champion, while at her Champion Hill home.
Our chance meeting adds to our family's acquaintance and the memory of these honorable events. Thank you again for your kindness.
---
Don and Kay Cornelius
Huntsville, Alabama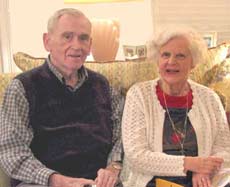 No matter how many historic battle sites you may have visited, you have never seen anything as powerful and moving as The Hill of Death known as Champion or Champion's Hill.
Our tour, on a lovely, sunny. day, began with Sid Champion V, great-great-grandson of the owners of the property on which this battle raged, showing us the huge iron pot which had belonged to Sid and Matilda Champion before the war. After the battle, the house was converted into a Union hospital and the Yankees used Matilda's iron pot to make soup for the wounded soldiers.
We saw the old railroad tracks over which trains carried soldiers and goods. Then, having gone as far on any road as possible, we walked to the crest of the hill itself. In the midst of a mixed hardwood forest, the rolling land is dotted with so many deep ravines that one can easily see why this battle turned into the hand-to-hand, kill or be killed combat that proves that "the hill of death" is an accurate name for the place.
Now, an all-encompassing peace prevails here. It is as if Nature attempts to heal the horror which happened here by offering her best gifts, the soothing wind sighing in the tree tops and the melodious tones of song birds, while underfoot, ancient forest loam covers most of the sacred spots where many men on both sides bled and died.
We are forever grateful to our friends, Jim and Rebecca Drake, and especially to Sidney Champion V, for giving us the absolutely unforgettable experience of touring Champion Hill with them.
---
Eddie and Felicia Lanham
Brooks, Georgia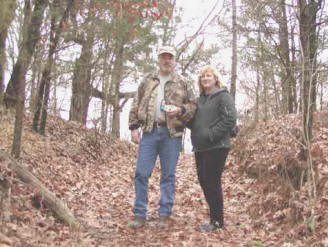 During the fall of 2005, Felicia and I walked up the sunken Old Jackson Road to The Hill of Death with Sid Champion. Earlier in the year, I had researched the dead and wounded of the Georgia regiments who were engaged in the battle of Champion Hill. I had become familiar with each of the 179 Georgians that were killed and the 375 that were wounded in the hard-fought battle.
Walking northward from The Cross Roads and along the line of battle was a "step back into history" as we traced the footsteps of the Georgia Brigades (Stevenson's Division) that lined Champion Hill and the Old Jackson Road. It was an eerie experience knowing that we were standing on that hallowed ground.
When we arrived at the crest, a Rebel flag was firmly planted on the The Hill of Death overlooking the peaceful landscape. The beautiful fall colors and calm provided a quiet peace to the land where the fierce battle had raged. Leaves on the forest floor covered the sacred grounds where so many bled and died.
Felicia and I enjoyed our trip back into history with Sid Champion. Sid told the story of his great-great grandfather, Sid Champion I, who fought with the 28th Mississippi Cavalry and how he was at Edwards Station with his regiment during the battle - watching the smoke of battle from afar. As he looked toward the distant horizon, he wondering if his plantation had been burned. And, he wondered about his wife, Matilda, whom he later learned was in the cellar of their house clutching her youngest baby in her arms during the fight. Sid is a great story teller of true stories that happened to his family during the war. He is also a gracious host and a super guide.
---
Rebecca B. Drake
Raymond, Mississippi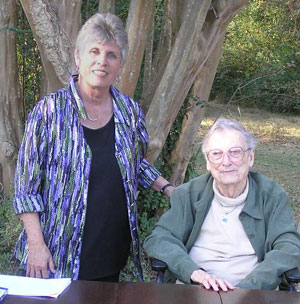 I'll never forget the first time I toured Champion Hill with Sid Champion. We parked at The Crossroads then proceeded to walk the sunken Old Jackson Road which eventually led to a sharp incline which peaked at "The Hill of Death." As I stared down to the valley below I suddenly got chill bumps thinking of all the soldiers, blue and gray, who had lost their lives on this hallowed ground.
My dear friend and co-author, Margie Bearss, now deceased, expressed similar sentiments: "As Ed [Bearss] and I climbed the side of the hill, I began to feel uneasy and apprehensive. Too many men had died in the various charges on this hill. It was a solemn place of death. As I reached the top, my hair stood out from the back of my neck and my arms broke out in chill bumps. I could almost feel the menace of the Yankee charge breaking across the field. I have never since felt such unease and apprehension on the hill."
Later, as Margie and I began to write about Champion Hill, I would enjoy many excursions in the company of Sid. One particular day he showed me a large pasture down by the railroad bridge over Baker's Creek. Sid said his grandfather, Sid Champion III, had told him that in years gone by, people gathered there to catch the train. I later discover that site was described in the Official Records as being Midway Station. On another visit, we visited other sites such as the hillside on the Old Jackson Road where Sid and Matilda's first home stood. It was later burned by the Yankees. Daffodils continue to bloom in the spring and mark the house site as well as the overseer's house site a short distance down the road.
The Champion Hill battlefield is unique because it is pristine. Little has changed since 1863 when blue met gray and, led by Pemberton and Grant, engaged in one of the bloodiest battles of the campaign for Vicksburg.
During my visits with Sid, he would tell me stories of the Champion family and show me all of the sites. Not even the heat of a 100-degree day would deter us from our destination. When talking about his great-great grandmother, Matilda Champion, he would look at her photograph and lovingly and, "Yep, that's the old gal - that's Matilda alright." Of his great-great grandfather Sid Champion I, Sid would comment, "I look just like him, - don't you think?" And he did.
As I listed to Sid's stories which he told with a mesmerizing Southern drawl, I found myself being carried back in time and identifying with all of the Champions who at one time called Champion Hill home.