SEARCH
Battle of Champion Hill
---
"The Hill of Death"
Historic Marker
"THE HILL OF DEATH" read by Edwin C. Bearss, Historian Emeritus, National Park Service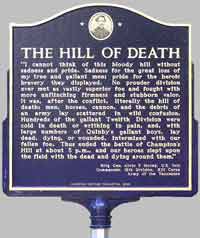 ---

RECENT ARTICLES


Struggle at Champion Hill
Cpl Mitchell, 16th Ohio Battery


Confederate Troop Train Wreck
Sue Burns Moore


In Memory of Janet Champion


Letter of Lt. M.C. Leak
17th Louisiana Infantry


152nd Anniversary Event to
Emulate 1890 Reunion


150th Anniversary Event


Diary of W.O. Connor
Cherokee Artillery


Blue & Gray Reunion, 1890


Quotes by Matilda Champion


Memories of Other Days Recalled
in Montgomery


Diary of Lt. W.R. Eddington
97th Illinois Infantry


Letters of Sft. S.A. Rollins
97th Illinois Infantry


Diary of Gen. Joseph Stockton
72 Illinois Infantry


"I Was There," a Memorial Poem
by Bertha Lewis


"Aunt Lula's" Headstone Set
Rebecca B. Drake


Letters of Pvt. Ackless W. Geeslin
22nd Iowa Infantry


Gen'l Bowen's Wife in Raymond
Rebecca B. Drake


Janesville Daily Gazette


Memoir of Pvt. James Warren
McPherson, 10th Iowa


Lieut. Col Leonidas Horney
Killed at Champion Hill


Union Occupies Cook Plantation
Rebecca Drake & Sue Moore


Diary of Pvt. Arthur McCullough
Co. D, 81st Ill


Discovering Names & Faces of
Civil War Soldiers


Fighting for Vicksburg
B.F. Boring, 30th Ill.


Alvin P. Hovey Reminisces
Rebecca B. Drake


"Three Years with Grant"
Sylvanus Cadwallader


Memorial Dedicated at St Alban's
Rebecca B. Drake


America History Tours Visits
Champion Hill, Oct 2, 2009


Memoirs Historical and Personal
Ephraim Anderson, 1st Missouri


2009 Anniversary Event
Rebecca B. Drake


Tilghman Monument Dedication
Rebecca B. Drake


Five Generations of Sid
Champions, Rebecca B. Drake


The Long Road Home
Pvt. Myron B. Loop


1864 Pywell Photograph
Big Black River Station


Coker House to be Razed
Rebecca B. Drake


Administering Last Rites
Father John Bannon


Maltida Champion: "I was in
the Cellar During the Fight"


Mary Dabney Ware:
"Behind Enemy Lines"


Margie's 1960 Scrapbook:
Charm, Dot & Paul Jones


Battle of Big Black River Bridge
Rebecca Blackwell Drake


Champion Dedication
Grady Howell. Jr.


Capt. Samuel Ridley: "Bravest of
the Brave" by Rebecca Drake


Battle of Champion Hill:
Killed and Wounded


The Battle of Baker's Creek
W.T. Moore, Miss Light Artillery


Charles E. Comstock Diary,
Co G, 34th Indiana


Gen. Cumming's Letter
to Gen. Stephen D. Lee


Matilda Champion:
"A Sorrow's Crown of Sorrow"


Vignettes of Champion Hill
Margie Bearss


Champions of Champion Hill
Rebecca B. Drake


Diary of William Montgomery:
Confederate Scout


Will Montgomery: Scout
Kay Cornelius


Brother Against Brother
Rebecca B. Drake


History of the 78th Ohio
Rev. Stevenson, Chaplain


Champion Hills
Alonzo L. Brown, 4th Minnesota


Battle of Champion Hill
G. B. McDonald, 30th Illinois


The Death of Gen John Bowen
Rebecca B. Drake


Lt. William Drennan:
Letters to His Wife


The Defense of Vicksburg
Maj. Samuel Lockett


Letters of George B. Boomer
Mary Boomer Stone


Vivid Experiences
Pvt. A. H. Reynolds, 19th Ark.
---
Photography from Anniversary Events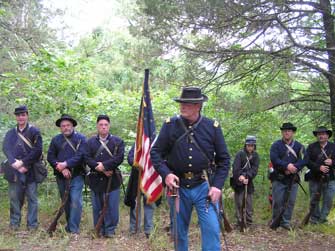 ---
In Memoriam
Margie Riddle Bearss
October 22, 1925 — October 7, 2006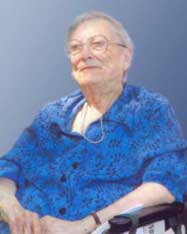 Salvaging the Charm, Dot
& Paul Jones
---
A Day on the Champion Hill Battlefield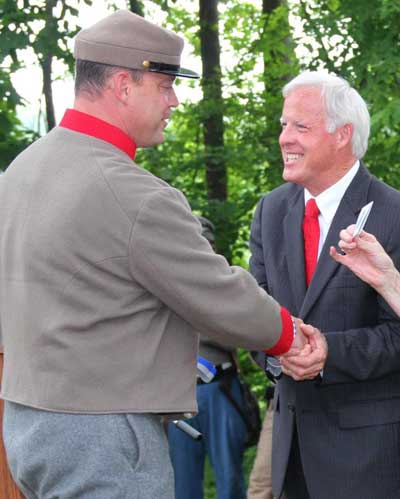 The Champion Heritage Foundation will commemorate the 153rd Anniversary of the Battle of Champion Hill on Saturday, May 14, 8:00 AM – 4:00 PM. The event will take place at Champion Hill Missionary Baptist Church (Champion Hill Road) which was the site of the Champion House prior to the battle. The house was taken over by General U. S. Grant to use as headquarters and a field hospital.
The event speaker will feature Bertram Hayes-Davis, great-great grandson of President Jefferson Davis, whose home is now on the Mississippi Gulf Coast. Bertram, accompanied by his wife Carol, first visited Champion Hill in May of 2013 to speak at the 150th Anniversary. Approximately 350 descendants of "soldiers who fought" came to be a part of the commemoration.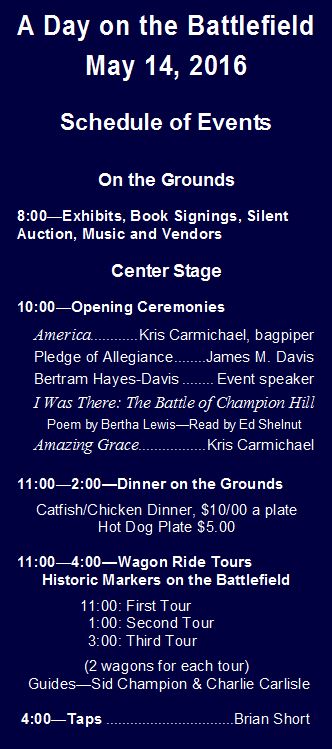 MENU $10
Fried Fish or Chicken Strips
String Beans or Baked Beans
Coleslaw
Sweet Potato Pie
Potato Salad or French Fries
Roll
Tea or Water
MENU $5
Hotdog
French Fries or Baked Beans
Sweet Potato Pie
Tea or Water

---
Lt. S. E. M. Underhill
Former British Officer, Reports on Champion Hill Battle Vicksburg Siege
By Sue Burns Moore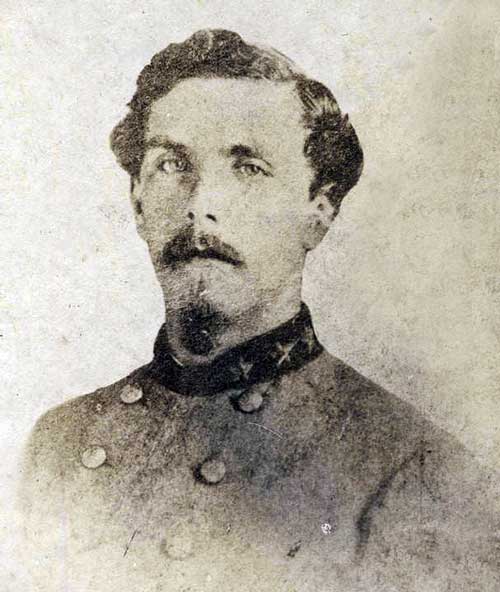 In her beautiful Vicksburg home located in the heart of the town, next door to Confederate General Pemberton's Headquarters in the Willis-Cowan House, Mrs. Emma Balfour, wife of Dr. William T. Balfour, began her diary on Saturday, May 16, 1863, the day of the Battle of Champion Hill, with the words, "All has been uncertainty and suspense."
---
Captain William A. Montgomery's Company of Mississippi Scouts
By Sue Burns Moore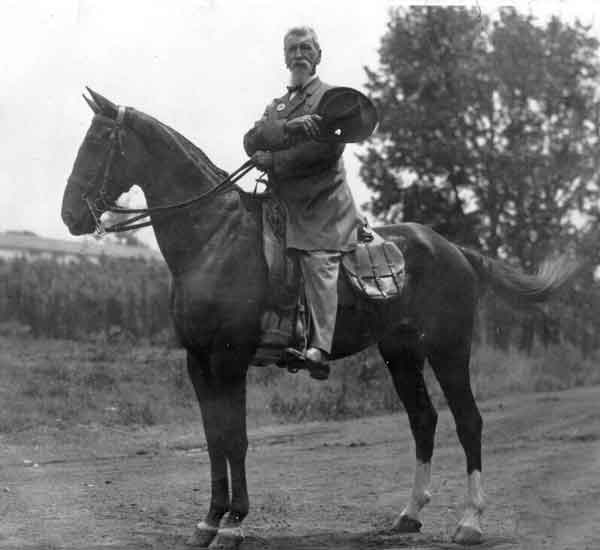 RECORDS OF EVENTS AND MUSTER ROLL OF
CAPT. MONTGOMERY'S COMPANY OF SCOUTS
Company Report for Oct. 27, 1862 to June 12, 1863, shows station of company, Camp on Bogue Phalia, Bolivar Co., Miss. Record of Events: "On Friday the 20th day of February lost a small portion of the Company under command of Capt. Herndon, had a skirmish with a small party of Federal troops at the house of Col. F. A. Montgomery, near the Mississippi River in Bolivar County. After skirmishing for about one hour the federals reinforced by several companies from their boats, lying about one mile below; when Capt. H. with his command, fell back in good order. No one was hurt on our side. Federal loss one man killed & two wounded."
---

The Struggle at Champion's Hill
A Terrible Day Which Cost the Confederacy Vicksburg
By P. MITCHELL
Corporal 16th Ohio Battery

The National Tribune, Thursday, August 17, 1899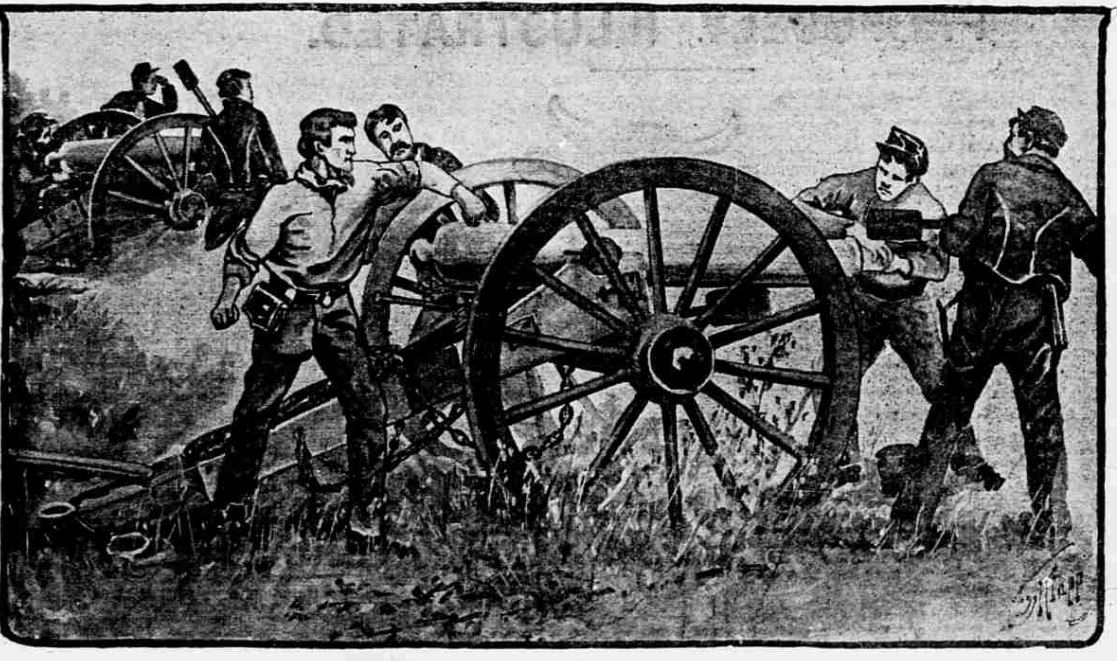 Of all the campaigns made for the preservation of the Union, it certainly was one of the most important and successful; important, indeed, for at that time the Nation, staggering under the calamities of the Fall and Winter before, felt that the very life of the Republic was in mortal peril, and any reverse to our arms then would have been ruinous to our cause. The year before had been one of blunders at the War Department and of great disasters in the field. The Army of the Potomac had been driven from before Richmond, and from the Rapidan, and had finally been shattered into disheartened fragments on the heights of Fredericksburg. Buell had been forced back from Chattanooga to Nashville. Morgan been compelled to evacuate Cumberland Gap. Sherman had but recently been repulsed with great loss at Haines's Bluffs.
---
Capt. Alexander W. Geddes
Co. A, 118th Illinois Vol. Infantry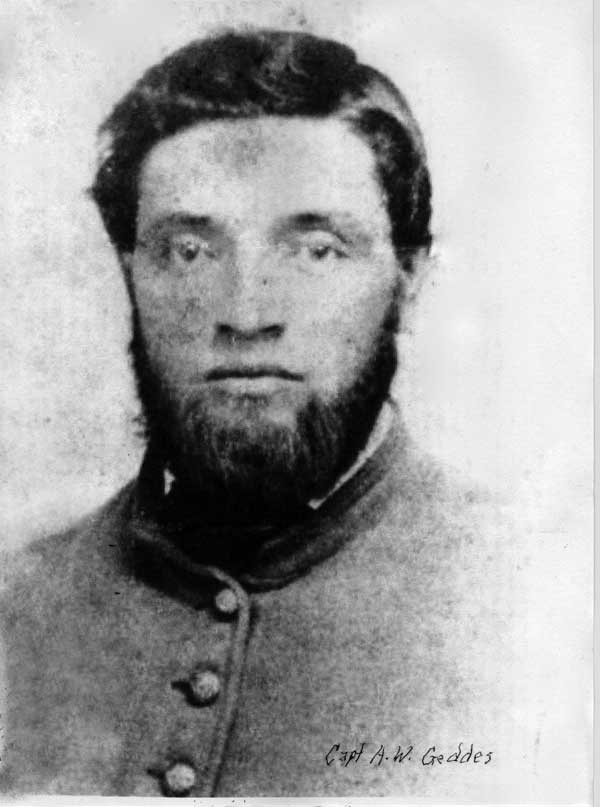 Alexander Geddes and his younger brother, Cyrus M. Geddes, enlisted in the Union Army after President Lincoln called for volunteers.
During the May 16, 1863, Battle of Champion Hill the brothers fought in the Ninth Division (Brig. Gen. Peter Osterhaus), First Brigade (Col. John Fonda.) Two men from the 118th were killed that day - Capt. Alexander Geddes, age 33, and Lt. Thomas White.
Information provided by Allan M. Geddes,
great-nephew, Mediapolis, IA.
---
Diary of Wesley Olin Connor
Cherokee Artillery, CSA
Cave Spring, Georgia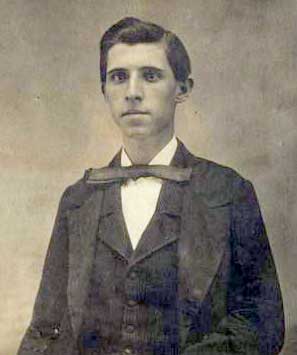 Champion Hill, Saturday May 16. 11 o'clock, we were ordered into position on that portion of the line parallel with the railroad. Moved round and found General Stevenson's division hotly engaged. Some of the Alabama regiments had already given back, came into position in a field to the left of the division within six hundred yards of a Yankee battery of Napoleon guns. We fired fifteen or twenty rounds from each gun, but it was hot work. Shot, shell and shrapnel flew thick and fast around us. Here fell Hutchens, killed, and Lumpkin and Anthony mortally wounded.
---
I Was There: The Battle of Champion Hill
By Bertha Lewis
A Memorial Poem
---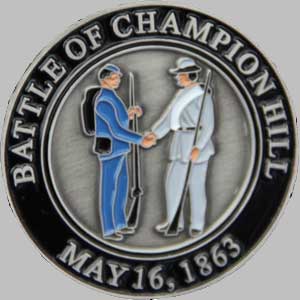 Medallion Honoring
The Soldiers Who Fought
Medallions are now available for purchase by the public.
Plain Medallions ~ $20
Medallions in presentation boxes or on plastic presentation stands ~ $25
Send a check payable to the Champion Heritage Foundation,
Rebecca B. Drake
P.O. Box 336
Raymond, MS 39154
---
Champion Hill Tours
With Sid Champion V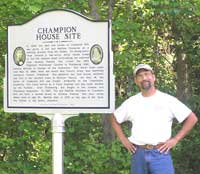 The Cross Roads
Old Jackson Road
The Hill of Death
Original House Site & Historic Marker
Midway Station
Family Cemetery and Memorabilia
Margie Bearss Memorial
$100 per person (minimum of 2)
Call 601-316-4894
<click for more
and tourists comments>
---

NEW

LEAVES
The Diary of Elizabeth Meade Ingraham
The Rebel Sister of
General George Meade
By Rebecca B. Drake & Sue B. Moore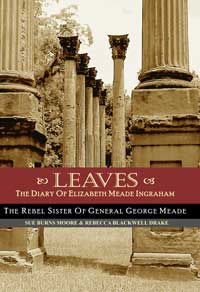 ---
Collected Stories of the Vicksburg Campaign
By Rebecca Drake and Margie Bearss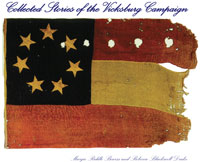 ---
Darwina's Diary: A View of Champion Hill ~ 1865
Edited By
Rebecca Drake and Margie Bearss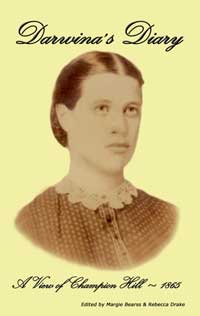 ---
My Dear Wife ~
Letters to Matilda
The Civil War Letters of Sid and Matilda Champion
By Rebecca Drake and Margie Bearss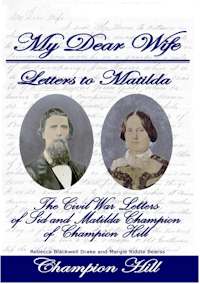 ---